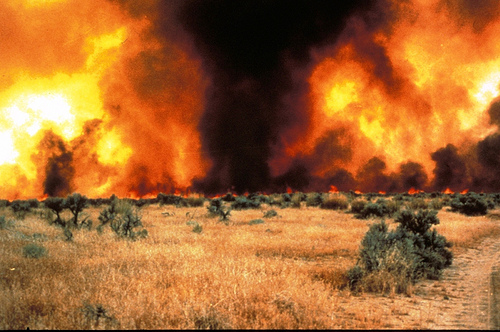 The month of July was a very difficult time for families in Central Washington as wild fires devastated much of the area.  Some of our Adventist members in our sister churches in Brewster, Pateros, Twisp and Okanogan County were victims and some lost their homes.
We are thankful for the help of some of our members who went to Brewster to help with cleanup and just getting people back on their feet.  But there is still a lot of need in the area. Though the fires are now contained, volunteer workers in the area are still helping to relieve some of the effects.
There is no longer need for physical donations, but man-power and cash donations to purchase necessities are needed most. You can donate to relief efforts on the conference website (donation form is at the bottom of the page). You can volunteer at distribution centers for those affected by the Carlton Complex fire by contacting Carl and Penny Buick at 509-679-7492.