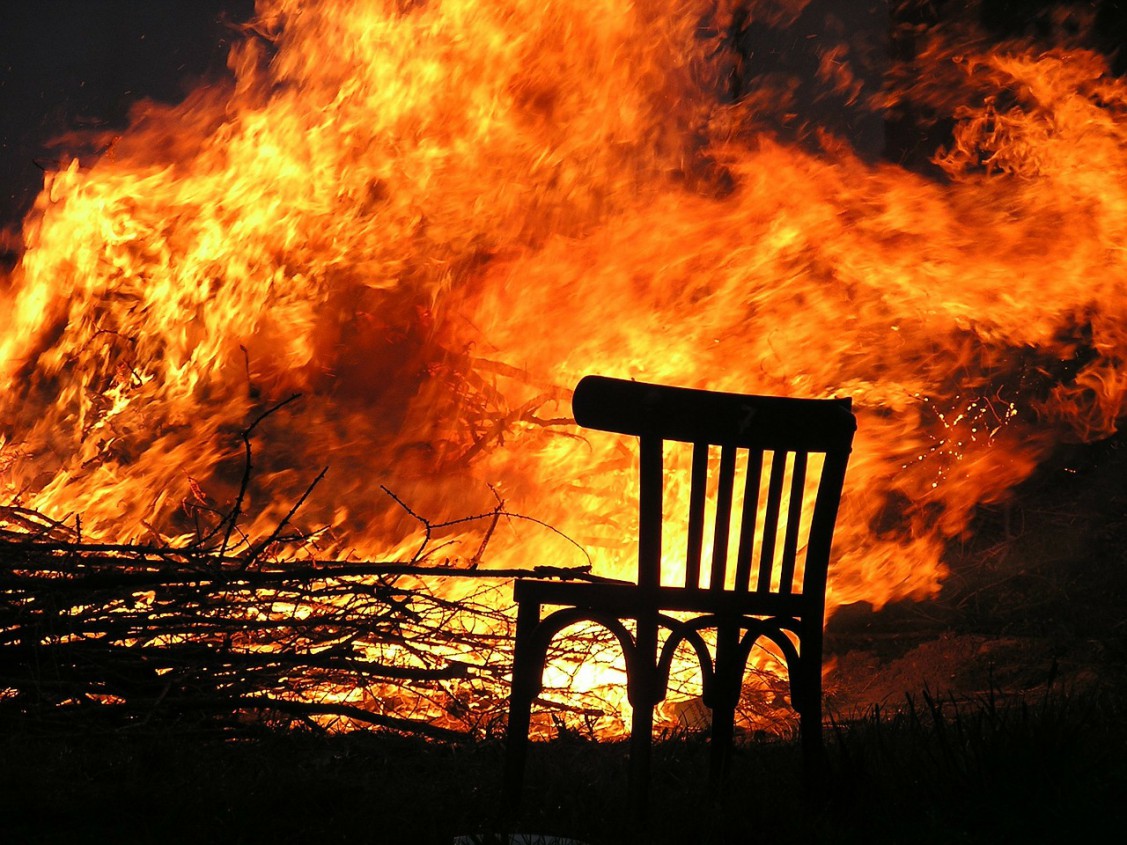 Adversity is one thing but fire is another.  In the book of Daniel in the Bible, the story is told of three Hebrew slaves that stood instead of bowing down to an idol.  Their religion, or rather their faith in the God of heaven, compelled them to stand instead of bow to this false god that their captor King was asking them to do.  The resulting sentence for disobeying was death by fire.
Do we face trials today of this sort?  Here in the United States we don't have much adversity because of our religion, but at times we do.  And the Bible tells us that persecution because of religion will get worse as time gets closer to the end.  How can we stand faithfully for our believe and faith in God when we are faced with more than just adversity, but faced with the threat of death? And what happens when God does not deliver us?
The answer to the above question may surprise you, and it may not even seem right at first, but in actuality it is the very plan of God.  The three Hebrew boys didn't want to be thrown into the fire, and they believed that their God would deliver them from the King's threat.  But they DID get thrown into the fire.  The results of their obedience was the very thing that they believed God would deliver them from. Fortunately the story does not stop there, and the truth is our story is not over yet.
Sometimes in our lives God doesn't come through, so it seems.  Sometimes we do die of the disease. Sometimes we do loose our job.  Sometimes we don't… (fill in the blank).  But that does not mean God is not delivering us.  Even our very death or suffering, may be God's purpose for a greater plan, and in fact a better result that we had in mind.
Listen to this weeks sermon for the full details, it is very inspiring when you think about it the key thought in today's message.
Podcast: Play in new window | Download
Subscribe: Apple Podcasts | RSS